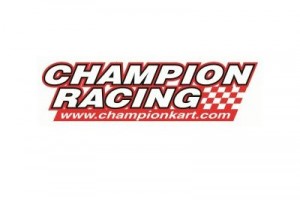 September 02, Denver, CO
-- Intrepid Kart Colorado, and Competitive Edge Racing Academy are very excited to announce Liam Letzsch is making a move to Intrepid karts for the remainder of 2017 and the 2018 season. This is going to be an exciting shake up to the Rotax JR field as the 2017 season starts to wind down. Letzsch is locked in a tight battle among the top drivers in the class.
Owner of Intrepid Kart Colorado Dustin Courter added a few words regarding Liam's jump to the Intrepid. "Having spent a lot of time with the intrepid product on and off the track, I couldn't be more confident in our chances for success in the Junior Rotax class. Liam is a great driver and I'm excited to see what the final round of CKT will bring." Letzsch also added some words about the transition: "I am very excited to begin working with Intrepid Kart Colorado and CERA full time. I can't wait to get the new Cruiser MS3 on track."
For any other additional information regarding Intrepid Kart Colorado check out the page on Facebook!
https://www.facebook.com/INTREPIDkartCOLORADO/